Christmas Is Coming
The Christmas period is a busy time for all and Delifresh are here to take some of the strain away from you as we venture into December together.

You have safely landed into our festive themed vibes and we welcome you if this is your first visit.

This area will be alive right through the run-up to the busy period enabling you to glide back often to inspire your minds whilst capturing some fantastic online-only offers. Also updated information on any order cut off times and opening/closing information as we get closer to the big event.

Making sure you have a hassle-free and most amazing Christmas period.
Have You Had Your First Mince Pie Yet ??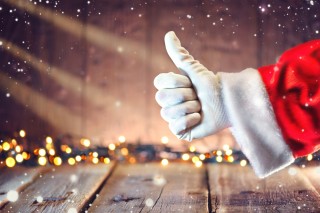 Attention Refresh Readers
To Head Back Into The Refresh When Needed Use Your Browsers BACK Button
**New** Game Terrine: £19.90 x 1.2kg

This mosaic layered terrine combines the finest game birds to create a textured and wonderful seasonal option.

Wrapped in smoked Cumbrian pancetta with d'Agen Punes brings sweetness and total sophistication to this fantastic festive offering.

You can easily obtain at least 13 slices from each terrine makes this a most affordable option.

Product Code: 813016

Chicken Liver Parfait: £8.50 x 1.2kg

Smooth and luxurious, this chicken liver parfait is a festive saviour as its ready to slice and serve.

Bringing fantastic flavour with an ultra-smooth texture this is a festive winner.

Product Code: 813036

**New** Smoked Salmon Terrine: £19.40 x 1.2kg

Delicately smoked for 12 hours, this salmon is utilised to create this new and exciting terrine.

It's often difficult to create a consistently pressed and stable smoked salmon terrine especially during the festive period but this option will save the day.

Combined with pink peppercorns, cream cheese and fresh dill which you can easily obtain at least 13 slices from each terrine makes this a greatly affordable option.

Product Code: 813021
Ham Hock Terrine: £10.95 X 1.2kg

Slowly cooked northern hocks are picked down and pressed with an outstanding flavoured jelly.

This visually fantastic and most flavoursome ham hock terrine is ready to excite.

Product Code: 813024

Duck & Port Terrine: £13.25 x 1.2kg

A Classic, smooth duck liver terrine with added port to bring some extra magic to a fabulous creation.

Product Code: 813037
Sliced Brioche: £3.95 x 500g

You simply can't serve a terrine without a slice of toasted brioche.

This buttery French bread is deep with flavour and is the most perfect accompaniment to many things.

Pre-sliced to help save time and reduce wastage you must give it a try.

Product Code: 501007

**New** Piccalilli: £15.75 x 2.5kg

This piccalilli will blow your senses with a twist of beautiful flavours that will most definitely excite.

A combination of cauliflower, onion, shallot, gherkin, courgette, turmeric are slowly combined to create a great flavour and remarkably textured edged piccalilli like never tasted before - A perfect match with a festive terrine!!!

Product Code: 826099

**New** Spiced Apple Membrillo: £8.35 x 500g

Bramley apple has been slowly cooked down with a blend of spices to create this cheeky, unexpected pleasure. Membrillo is traditionally quince based so this spiced apple option will stand out from the crowd.

This product is packaged in a handy 500g tray which can be cut into many different shapes, you can use this interesting jelly to add flavour to anything it touches.

Product Code: 817054
**New** Date Membrillo: £7.25 x 500g

Hints of sticky date pudding and caramelised Medjool dates of the Far East come together to create this extremely moreish membrillo paste.

Handmade in Dorset - fantastic with charcuterie or a perfect accompaniment to your cheese course.

Product Code: 817002

**New** Bitter Orange Membrillo: £8.35 x 500g

This set membrillo paste is something completely different to anything you may have tasted before.

Sweet, sticky and truly remarkable this bitter-edged orange membrillo works perfectly with chocolate or even duck!!!

Product Code: 817067

Orchard Apple Chutney: £8.12 x 1kg

This chutney will blow your senses as the twist of beautiful flavours will most definitely excite.

Orchard apples cooked slowly with a combination of soaked sultana, dark sugar and a blend of spices gives this chutney a great flavour and remarkable textured edge like nothing else.

Product Code: 816029
Cranberry Sauce: £6.75 x 2.5kg

We don't really have to say much about Cranberry sauce.

It's here to save the day and after tasting pretty much every cranberry sauce in the UK over the year we have chosen the best which will most definitely save the day.

Product Code: 823009

Confit Duck Leg: £14.40 x 6

Let us help you take the stress and complexity away from trying to create your own confit duck during the busy period.

These pre-cooked confit duck legs are so beautiful they'll drive you quackers. Give them some deep heat and watch the skin crisp revealing that most incredible confit duck flavour that festive dreams are made of.

Make sure you keep the excess fat for your roasties!!!

Product Code: 704076
Fresh Turkey Stock: £8.50 x 2.5ltr

Now is the time to take the pressure away from producing a fresh turkey stock.

This beautiful, fresh stock is waiting for you to create your festive sauce in your own way.

Perfectly balanced and clarified, why not gobble up this brilliant stock, it's a total no brainer!

Product Code: 825045

**New** Truffle & Burrata Tortelloni: £55.00 x 3kg

Well, what can we say ???

The first taste of this amazing filled pasta will bring excitement to the taste buds, this flavour combination is just perfect!

Hand created by Latua Pasta and deep IQF - cook to order with zero wastage it's a festive saviour.

Product Code: 835023

Pumpkin Tortelloni: £34.45 x 3kg

Hand Created by Latua Pasta this delectable pumpkin stuffed tortelloni is perfect for a festive vegetarian option.

Cook from frozen for zero wastage, these are wonderfully unique.

Product Code: 835009
Take Your Pick
The Christmas period wouldn't be complete without a cheeky festive cheese board.

Whether it is cranberry infused Wensleydale, Traditional creamy Camembert, Nutty Coastal Cheddar or a sublime Black Sticks Blue.
Whichever takes your fancy during Christmas we have your festive cheese covered.
Wensleydale & Cranberry - Cow's: £8.75 per kg

This classic Wensleydale option is a favourite amongst many.

This this fruit-infused beauty is giving us all a touch of Christmas on every cheese board.

Product Code: 801079

Button Mill - Cow's: £22.95 per kg

Button Mill is a bright, unbelievably soft, little cheese that has a truly unique rind and delicate flavours making it so moorish and sumptuous, it's just unbelievable.

The unique cocktail of cultures results in each cheese behaving and maturing in a truly unique way, giving you a cheese that just grows more and more delicious with each day.

Baked Button Mill anyone???

Product Code: 801160

Wookey Hole Cheddar - Cow's: £6.60 x 600g

One of the finest cave-aged cheddars in the UK, holding a firm texture and beautiful cream-coloured flesh.

The aroma is a complex mix of sweet and creamy where flavours are big, robust and well rounded with competing notes such as sweet and salty, or earthy and tangy.

The Caves' atmosphere bestows the cheddar with an additional, highly-distinctive, earthy and nutty flavour. this is the KING of Cheddars!

Product Code: 801302
Black Sticks Blue: £11.95 per kg

Hand Created by Butlers Cheese - Black Sticks blue is a northern showpiece on any cheese board.

Soft and creamy in texture with just enough of a blue bite to tingle your taste buds. Black Sticks Blue will most definitely stand out as a true festive delight.

Product Code: 801004

Spiced Baby Figs In Syrup: £7.22 xz 570g

These delightful mini figs have been steeped in a spiced syrup and are ready to serve.

They are a great accompaniment to your sweet treats, pulled through a sauce or simply used as a garnish on your cheese board. You need to give them a try.

Product Code: 828016

Peters Yard - Large Crispbreads: £16.85 x 8

If you have never sampled these crisp and truly stunning, large crispbreads before, you are missing out!

They are so interesting, you could serve your cheese on them and also get creative and use them in many other ways.

Not just for the cheese board, get the thinking caps on they are fantastic.

Product Code: 805016
Mixed Peter's Yard Crispbreads: £15.95 x 12

Not just a traditional cheese biscuit, this mixed box of crispbreads is perfect for many things.

Within the box, there is a mixture of flavours and shapes perfectly to be used as a carrier for canapés, and of course, the cheese board.

Product Code: 805017

**New** Cranberry, Orange & Port Relish: £20.50 x (2 x 1.14kg)

As red and rosy as a cherub's cheeks, this bright, fruity sauce is Christmas in a pot.

Made with whole cranberries, it's got a tingling tartness that cuts through rich meats like pork and goose, and also works well with gooey festive cheeses.

Product Code: 823092
Dark Chocolate Mousse Powder: £8.50 x 800g

The days of splitting your chocolate mousse are over as this handy powder has been created by Callebaut, especially to take the pain away and make your mousse consistent every time.

Simply whisk in cold milk until the correct texture is reached and you have a freeze stable, most incredible dark chocolate mousse in minutes.

Product Code: 836006

Assorted Chocolate Truffles: £19.95 x 77 pieces

A mixture of flavoursome balls containing: Salted Caramel, Raspberry & Champagne, Orange liqueur, Bucks Fizz and more.

This box will be sure to excite when it comes to your after-dinner treats.

Product Code: 836058

**New** Salted Caramel Ice Cream - VEGAN: £14.50 x 2.5ltr

What better way to top your sweet treats than a scoop of this marvellous Northern Bloc ice cream?

Handmade with passion and innovation at heart, this ice cream will give you that perfect festive finish.

The salted caramel will blow your mind, you will not be able to tell this is a vegan option, which will most definitely help in these busy times.

Product Code: 854354
Mini Mince Pies: £14.40 x 72

Small individual mini mince pies topped with a Christmas star really do give our mincers a homemade feel.

An essential, succulent treat packed with lovely mincemeat what more could you possibly need?

Product Code: 857073

Individual Christmas Puddings: £34.20 x (36 x 100g)

A perfect size, great flavoured and authentic pudding can be tricky to find. Matthew Walker has years of expertise in creating amazing puddings, so why not let them take the pain out of making yours.

Simply steam, or apply quick heat to will reveal a great single portion Christmas pudding just waiting for the brandy sauce.

Product Code: 857072

Brandy Sauce: £2.99 x 1ltr

Macphie are masters of creating some magical finishing sauces, offering consistency and saves you time.

Just simply bring this Brandy Sauce to the boil, whisk for a short period and bingo!

A brandy sauce that's ready to delight.

Product Code: 823032
Stuffed Nutella Gnocchi Doughnuts: £24.50 x 3kg

Heat up the frier & get the cinnamon sugar at the ready as these small balls of festive joy are perfect for a dessert garnish or to serve with your coffee.

A quick dip in the deep fryer and voila a life-saving petite four - cook from frozen so zero wastage they are a real treat.

Product Code: 835032

Chocolate Popping Candy: £15.00 x 500g

Add a sprinkling of popping magic into your festive treats and watch as this chocolate popping candy brings a little thrill to the taste buds.

Unlike the un-coated popping candy, this chocolate-coated option won't react until the chocolate melts so you can use this in many ways - Why not try and fold it through your mousse, tarts, even added as a garnish will drive interesting conversation amongst your guests when they discover this surprise.

Product Code: 836034