How Amazing ???
This past week saw Delifresh launch a new product that is totally unique and exclusively created for our warriors.

This new item raised eyebrows across the land as cells ticked with ways that this intriguing concoction of flavours could be used.

For those who took delivery and joined with us to celebrate its launch we are sure you will find some awesome uses for this unique creation and those that dont know what we are talking about - Scan your eyes down to the almighty Lacto Fermented Garlic to find out more around it's existence!!

As chefs we are constantly challenged to experiment with new and interesting ways to create the most memorable experience for our guests.

Here at Delifresh we feel this and hold innovation close to our hearts as we continually search high and wide for new and exciting flavours to showcase.

We are dedicated to share all things new and recently you should be feeling our pulse across all channels more than ever.
It's time to engage with us and help spread these vibes for all to enjoy - Please share this page amongst your friends...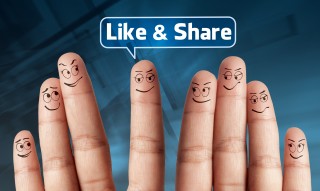 This Week's Creative Vibes...
So then what's going to captivate our senses this coming week??
To stop the carousel simply hold your mouse/finger over - swipe side to side if you are using a mobile device...
New & Exciting Items Incoming....
Our continued commitment to you our customer is to keep you all inspired and proactive with all things new.

We hold creativity close to our hearts and part of our ongoing drive is to make sure you feel this pulse and have the ability to see all things new.

Over these past couple of weeks we have launched some new & exciting flavours & there are some interesting flavours incoming so why not take a look ??
How Awesome Is This ??
Wild Mushroom SuperHero!!!
This past week has brought an old friend (not that mike is actually old) back into our close network of suppliers.

Mike is a wild mushroom superhero and anything he doesn't know about wild mushrooms is simply not worth knowing.

Mike is a true inspiration when it comes to all things fungi and we are witnessing some outstanding wild mushrooms coming our way as he starts to inspire and educate us all further about the most interesting wild mushroom world.

We won't go into too much detail this week but get ready to have your minds blown by the best quality and most perfect selection of seasonal mushrooms available as Mike is primed and ready to excite.
So then what's outstanding this week
Fancy Some Oyster & Shitake Action ???
Next week we will be showcasing another amazing mushroom producer we work closely with.

Smithy Mushrooms grow some fantastic and inspiring options over in Lancashire.
Come back next week to have your mind changed forever about Oyster Mushrooms....
Sweet, Delightful & Truly Remarkable....
This past week saw the amazing currant and most beautiful sloe blossom arrive from the woodlands of the north.

If you are using edible flowers on your menu at the moment you should make the switch over to some foraged options and investigate their uniqueness.

Perfect for your dishes but get them into the bar and watch people's eyes ignite with excitement as they taste great and look out of this world.

Keeping refreshed in this inspirational area is so very important as it's a rapidly changing season join with us to investigate what the Wild has to offer this week.
Next time you are outside, stick your finger into the soil & feel the warmth of our lands building!!!
What's Tricky This Coming Week ???
So then what could we all find to be a tad difficult this week???

As we all know weather is the most affecting factor when it comes to availability, this information is here to enable you to plan your week accordingly.
How Scary Are Our Duo Of Birds This Week!!!
Lemons

The season is getting slightly tight as the holding crop over in Spain of variety Prima-Flora is running short and with the new crop of Verna slightly delayed things could get slightly tight - Supply should remain consistent but prices may start to fluctuate slightly.

Forced Rhubarb

The forcing sheds have been on fire since January and have produced great volumes of rhubarb but also some serious great flavour. The season is nearly over and in roughly 6 days we will be waving goodbye until late December so embrace the forced rhubarb while you can.

Avocado

Worldwide demand on fruit is causing a shortage, prices are on the rise so please be warned. Worldwide avocado crops are under severe pressure at the moment due to demand, quality is fine but volumes are tight which in turn makes them become more expensive - becareful.
Golden Cross Cheese

Supply is tight due to cheese not being ripe enough for dispatch. If you need an alternative with similare texture/flavour look into the hand created Kidderton Ash - this fantastic cheese should be investigated if you are using Golden Cross.

Sugarsnaps & Mangetout

As reported early season rains in Kenya damaged crop around 8 weeks ago. We are only just starting to see the consequences. Crops are growing quick but volume is tight until they get back to a consistent volume, watch out prices are rising.

Jerusalem Artichoke

The trusty Jerusalem artichokes season will be coming to an end in around 3 weeks time. We know this is a while off but if this rooty friend is still heavily used on your menus, you need to start to adjust to the change as they will soon dissappear for another 6 months.
AA Rosettes
Massive congratulations to all that have either gained there first or added to their collection of the well-deserved AA Rosettes.

Two warriors come to mind straight away Ben at the Fairfax Arms has been cooking his heart out for many years and what a truly fantastic achievement to be given a second rosette to add to their collection

Also the team at the Duke of Wellington - Newton who have gained their first rosette.
Congratulations to all, you massively deserve it - Keep up the awesome work.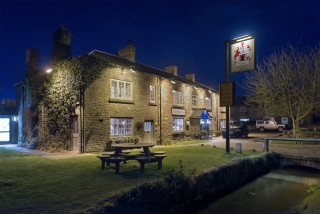 Instagram
Instagram is a hive of activity and we want to share your creations across the world.

Think about this - if you tag us in a post on Instagram it will go to our many followers, but equally span across our 5000 + Twitter followers, Facebook warriors and all of their associated channels. This could mean your creation which you have tagged us in has the opportunity to be showcased to tens of thousands of people instantly.

The thing to do is share your love of the seasons & Delifresh simply tag us into your creations & we will nudge your picture along and send it out to the galaxy - PLUS showcase it on here.

This is an opportunity to good too miss!!!!
Get Snap Happy & Remember Tag Us In - #Delifreshltd
Instagram ACTION - ***Michael McBride***
This week's most inspiring Instagram warrior is the amazing Michael McBride who is cooking his heart out up at the truly amazing Thirteen up in Leyburn. Michael has been a Delifresh warrior for many years and can be often found snooping around our engine rooms as he inspires his mind before he starts to develop his seasonal creations. If you have never dropped into Thirteen then you must hop in the car and pay a visit to support this most perfect establishment. Michael you and your team are a true inspiration to all and for this you are crowned as our Instagram KING for this week…
Vegetarian Umami Glaze Anyone ???
Interested in creating a vegetarian Umami glaze that will bring a mind blowing flavour - Just click the video and watch the short video for some VEGGIE inspirational action from the crazy team over at Chefs Steps.